Attorneys in Winston-Salem from a Complete and Competent Law Firm
There are hundreds of attorneys in Winston-Salem. Which law firm is the best fit?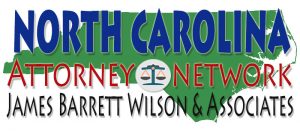 There are many attorneys in Winston-Salem, but surprisingly few well-rounded and competent law firms who assist clients in a broad array of areas. A general practice attorney from James Barrett Wilson and Associates can draft and review documents as well as represent you in court. We are a full service law firm in Winston-Salem representing clients throughout North Carolina.
Residents and business owners in Winston-Salem will eventually need services or advice on issues concerning the law. You want a lawyer who possesses the experience and skills you need. Call or email if you need a lawyer for matters concerning: criminal law, family law, expungements, civil litigation, personal injury, estate planning, auto accidents, property law, traffic tickets, DMV hearings, drivers license restoration and simple divorce. James Barrett Wilson and associates are also the state of North Carolina's premier law firm for NFA Gun Trusts, 2nd Amendment law, restoration of gun rights, as well as FFL and SOT law and licensing.
Most all of your legal needs can be tended to by your general practice lawyer whether it be domestic issues like family law, wills or simple divorce; setting up an LLC or S-Corp and representing your business; or representing you or a loved one in legal trouble. And if you live in Winston-Salem, of course, you may want attorneys in Winston-Salem too.
Cordial Legal Assistance and Advice from Attorneys in Winston-Salem
Our clients are repeat clients and referrals. It's because our attorneys in Winston-Salem offer a wide variety of legal services with an individualized and cordial type of legal assistance. We take time to explain things to clients whether they be individuals, families or businesses in the Piedmont Region and throughout the state. You will find that we provide the experience and hard work required to resolve the even the more difficult legal challenges.
We Are On Your Side and What We Discuss Is Strictly Confidential:
All consultations are confidential. Contact us today to discuss your situation and get started on your legal issue.