Our North Carolina Car Accident Attorneys Serve the Entire State
In the Event You Have Been Injured In a North Carolina Car Accident, You Deserve the Best Lawyer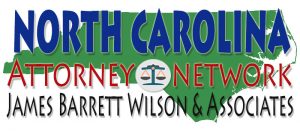 In the event that you were injured in a North Carolina car accident, you likely have a great deal of questions concerning how to continue with your claim. The car accident lawyers of James Barrett Wilson and Associates are focused on helping you. We understand that you need as much info as you need to make educated choices about your case. We endeavor to better educate those needing the assistance of an attorney. Got questions? Do not hesitate to send us a message or make a call and we will help you better understand what your rights are within the law.
A North Carolina car accident can be horrendous experience that leaves you burdened with unforeseen hard costs. These can include medical costs, ambulance charges, vehicle repairs or replacement, and similarly egregious and sudden expenses. Your bills can continue to mount when there are lost wages if you are forced to take off of work to heal. Or you may have to work less hours or quit working completely because of injuries sustained. Much of the time, victims of car accidents are left with confusion as to what the next step may be. Your quality of life can suffer as fear about the future mounts. Injury cases can rapidly end up perplexing and confusing. With that, it will be critical to decide if negligence played a part in your case, as quickly as time permits.
Our North Carolina car accident lawyers handle cases including injuries to adults and children. We set take time to give you the opportunity to understand what you need from the courts. You can rest assured that we will do all that we can to get the outcome your case deserves. You do not have to go it alone.
You can trust the Winston-Salem personal injury attorneys at James Barrett Wilson and Associates.