Gun Rights Restored
North Carolina Firearms Restoration and Gun Rights Restored: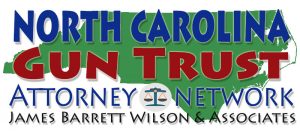 If you have a nonviolent felony conviction in North Carolina or in another jurisdiction we may be able to help restore your gun rights or have your gun rights restored. We do this with a petition for restoration of firearm rights in North Carolina if the person meets the statutory criteria. If you have had your gun rights taken away due to a prior conviction, you may also have several other options available. At James Barrett Wilson & Associates, we specialize in all manner of issues related to your gun rights In North Carolina. Specifically we can help with:
Expungements: having an underlying conviction removed from your record to restore your rights, and give you greater peace of mind;
Restoration of Gun Rights: petitioning the Court to have your rights restored without seeking an expungement;
Reacquiring Guns That Were Removed Due to Civil Order: petitioning the Court to have the guns that were removed from your possession by a civil order returned to you;
Challenging Permit Denials: challenging a permit that was improperly denied.
Call us today at 336-773-0059 for a free consultation to see if we can help you with your gun-related matter or any cases involving restoration of firearm rights or gun rights restored in North Carolina.
Brief Summary of North Carolina:
Loss & Restoration of Civil Rights:  All civil rights lost upon conviction of any felony; restored upon completion of sentence.
Firearms Privileges:  All firearms privileges lost upon conviction of any felony, with certain exceptions; restored by pardon or by court for non-violent first offenders 20 years after completion of sentence.
Pardon Process:  Governor decides and may consult parole board.  Eligibility begins five years after completion of sentence.  No public hearing required; DA and victim must be notified, with victim allowed to offer written statement.  Depending on type of pardon, effects range from assistance in securing employment to full restoration of rights, including firearms privileges.  Pardons rare.
Judicial Expungement & Sealing:  Minor non-violent felonies and misdemeanors may be expunged after 15 years.  Deferred adjudication for first-time minor drug offenders; expungement only if under age 21.  First offender felonies, misdemeanors, and certain juvenile offenses committed under age 18 or 21 may be expunged following a waiting period.  Non-conviction records may be expunged only if no prior felony convictions.
Consideration of Conviction in Employment and Licensing:  Certificate of Relief eliminates many collateral sanctions.  No general restriction on consideration of conviction in employment, except agency may consider Certificate of Relief favorably in determining whether a conviction should result in disqualification.