Personal Injury
Winston-Salem Personal Injury Attorney:
Have you or someone you love suffered a personal injury? Need a personal injury attorney? You can trust the Winston-Salem personal injury attorneys at James Barrett Wilson and Associates. We understand serious injuries and we are dedicated to supporting and helping our clients receive fair compensation and move on with their lives. At James Barrett Wilson and Associates, we provide complete personal injury representation in Winston-Salem and all over North Carolina.
As the victim of a personal injury accident in Winston-Salem, you may be entitled to recover:
Medical expenses
Physical disfigurement
Physical and emotional pain and suffering
Punitive damages
Emotional duress
Income loss
Loss of consortium or services of an injured spouse
Wrongful death claims
Make sure you understand these rules before you start your personal injury case. Our Winston-Salem, NC, law firm is composed of local attorneys and staff members who will help you understand legal rights and options and then fight to help you achieve a positive outcome. Our personal injury lawyers represent victims of all types of injuries such as work-related, slip and fall, construction, car and truck accidents throughout North Carolina. If you're looking for a personal injury attorney or lawyer in Winston-Salem or across North Carolina, contact us for a no-obligation case evaluation.
WE ARE YOUR NORTH CAROLINA PERSONAL INJURY LAW FIRM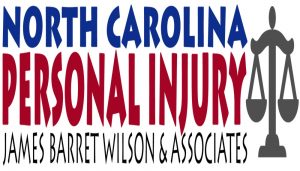 If you live in North Carolina and have been injured, you may want to explore your options for compensation by speaking with a personal injury attorney. James Barrett Wilson and Associates is part of the attorney network of North Carolina Personal Injury, which is also headquartered in Winston-Salem. If you or a loved one has been hurt, it is important to look for a North Carolina Personal Injury Law Firm which specifically handles personal injury law that protects the injured party or plaintiff. Not all attorneys do this. North Carolina Personal Injury specializes in representing plaintiffs in personal injury cases. Our goal is to help you determine who was responsible and to compel the responsible party to provide fair and just compensation for the losses sustained. If you or someone you know has been injured by the careless actions of another and you believe you have grounds for a personal injury suit, contact North Carolina Personal Injury to find out how we can help you preserve your rights. We are committed to helping you find a just resolution to your case, get the compensation you deserve to rebuild your life. Our attorney network serves the entire state. Click Here to visit the North Carolina Personal Injury website.
Speaking with a Winston-Salem personal injury attorney can help you sort out your rights, your options and your future. If you need a Winston-Salem injury lawyer, contact James Barrett Wilson and Associates at this email address: info@jbwilsonlaw.com