Lawyers Serving Clients in Winston-Salem, Forsyth County and All of North Carolina
Our Legal Clients Are in Winston-Salem and Across North Carolina
The Law Offices of James Barrett Wilson and Associates in Winston-Salem provide master legal representation to our North Carolina clients. Guided by senior lawyer James Barrett Wilson. You will find experienced lawyers and staff who provide aggressive and individualized service to obtain the legal objectives of our clients.
We take pride in working with our clients to give individual attention that provide successful results. If you are searching for a forceful legal advisor to battle for you in DMV and Drivers License Restoration Hearings. If your case involves a Traffic Ticket, DWI, Failure to Stop, Speeding, Suspended License or Driving Without Insurance, our legal team gives you specialized legal representation. Our goal is the best result for each of our clients. We want you returning to James Barrett Wilson and Associates for our expert and effective legal services. We also want you to refer family and friends for any legal matter.
Personal Injury Lawyers in Winston-Salem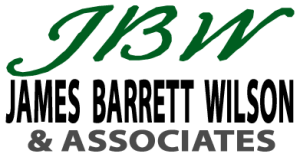 Our Winston-Salem personal injury attorneys fight for you. We seek the fair and complete compensation for medical bills, lost wages and also pain and suffering.
Regardless what your immediate legal needs may be, we strive to find a way to provide the outcome that your case merits. Our law office prides itself on accomplished lawyers who will find a way to obtain ideal results for the clients we are lucky enough to represent. We treat each client as an individual and represent your best interests.
If you are looking for a forceful and hardworking lawyer, James Barrett Wilson and Associates have invested countless hours in and out of the state and federal courts of North Carolina. We urge you to schedule an appointment or contact us for a phone consultation. You can likewise email us, and we will get back to you quickly.
Be certain to check out our Facebook Page!