Winston-Salem Traffic Lawyer: Driving While License Suspended or Revoked
Need a Winston-Salem Traffic Lawyer for a Suspended License?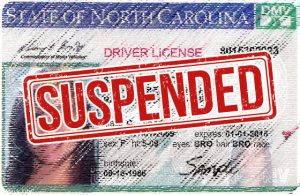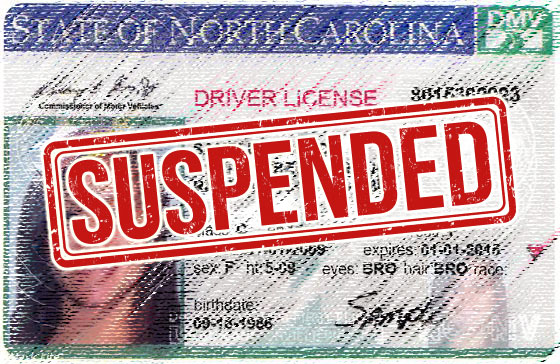 You need a Winston-Salem traffic lawyer if you've been driving around on a revoked or suspended license. Why risk arrest or further fines and penalties? If you have already been accused of driving with a suspended or revoked license, we can in many cases, take over contact with the court and , represent you in order to reduce or remove any fines as well as clean up your driving record. All cases differ, so contact James Barrett Wilson and Associates to discuss the specifics of your traffic matters.
The court may have suspended your North Carolina driver's license if you overlooked a court summons or neglected to pay fines for speeding or other traffic offense. The suspension is sometimes done on a temporary basis. When certain conditions set by the court have been met, you may be able to pay fines or offer proof of insurance and get your license restored. If you have many unpaid or outstanding tickets, under certain circumstances, we may be able to get some of them reduced or dismissed. Call or contact us to discuss the specifics of your circumstances with traffic tickets and the courts in Winston-Salem and Forsyth County.
Some drivers will ignore their legal difficulties and unfortunately choose to drive on a suspended license. This is a risky gamble and usually only makes traffic legal matters worse. You can even get your license permanently revoked by the court as a reult. Instead, call the offices of James Barrett Wilson and Associates and speak to a Winston-Salem traffic lawyer and begin sorting out your traffic issues and get back on the road with no worries.
If the court has suspended your driving privileges for a set period of time, and you need your driving license back sooner, be sure to contact us.
We Are On Your Side and What We Discuss Is Strictly Confidential:
Each Winston-Salem lawyers traffic violations consultation is confidential. Contact us today to discuss your situation and get started on getting lawfully back on the road. Click the button below to get started!