North Carolina Personal Injury Law & Statutory Information
North Carolina Personal Injury Law: Learn about compensation available, time limits to file, fault & liability rules.
North Carolina Personal Injury Law incorporates a large assortment of legal cases with respect to damages or injuries to not only the body but one's state of emotional wellbeing. Most claims may state that the injury of a plaintiff was caused by the carelessness of another.
Money that might be awarded is often alluded to as "damages" Compensatory damages are remuneration for losses incurred as the result of an injurious event. Compensatory damages can be monetary which repay you for financial loss and medical expenses. Non-financial damages compensate for misfortunes like trauma, pain, suffering and loss of life quality.
All states have limits on the amount of time you have to file a lawsuit in court after you have suffered some type of harm. There are different deadlines, and they vary depending on what type of case you want to file, but in general this kind of law is called a statute of limitations. In North Carolina, the statute of limitations for personal injury cases gives an injured person three years from the date of the injury to go to civil court and file a lawsuit. (N.C. Gen. Stat. section 1-52).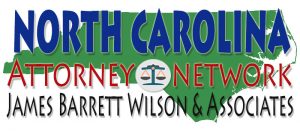 Personal Injury is a complicated area of law. It is imperative that the attorney you choose to represent you has the skills necessary to fight for you when negotiations cease to be productive. Contact our main offices in Winston-Salem guidance through your situation. Our main office may be in Forsyth County, but our attorney network covers the entire state of North Carolina. We serve all one hundred counties in NC.
Preferred Personal Injury Lawyers in Winston-Salem, NC
Your North Carolina Personal Injury Law attorney will file your lawsuit if you are injured due to the negligence of another. The injury may be either physical or emotional. It can be the result of a variety of actions or conduct.
Some common types of personal injury cases: assault and battery, automobile accidents, motorcycle accidents, slip and fall and product liability. Our goal is to work with you to determine who was responsible and then compel the responsible party to be accountable. If you have been injured, you should be compensated the for the losses you have sustained.
We Are On Your Side and What We Discuss Is Strictly Confidential:
All consultations are confidential. James Barrett Wilson & Associates are part of the Attorney Network of North Carolina Personal Injury. Contact us today to discuss your situation and get started on your personal injury case. Click the button below to get started!